Pioneer Car Stereo 10" (Black)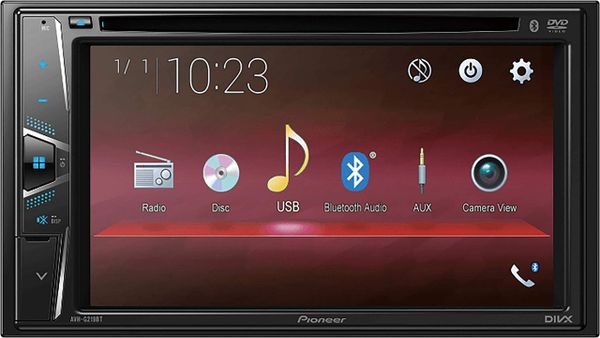 Pioneer Car Stereo 10" (Black)
Description
Selectable wallpaper: Different wallpaper choices let you arrange an av receiver's display as you like.
Learning steering wheel control: You can now retain the steering mounted audio controls of your car with the learning swc feature.
Simple and easy ui: The touchscreen stereo clearly displays passenger smartphones connected via bluetooth, you can switch the smartphones with ease, flexible and personalized icon layouts allow you to choose how you want to utilize your screen, you can move your icons and keep your display how you want it.
Mosfet 50w 4: Pioneer's original amplifier makes sure to provide great sound quality.
Bluetooth: Built-in-bluetooth for hands free calling and music streaming.
Front usb: Usb can be plug in in front usb jack.
Rear aux: Connect aux in rear aux connector.
Display: Backlight: LED TOUCH PANEL: Clear Resistive SIZE: 15.7 cm (6.2").
Country of Origin: China.