Premium 20-Cup Rice Cooker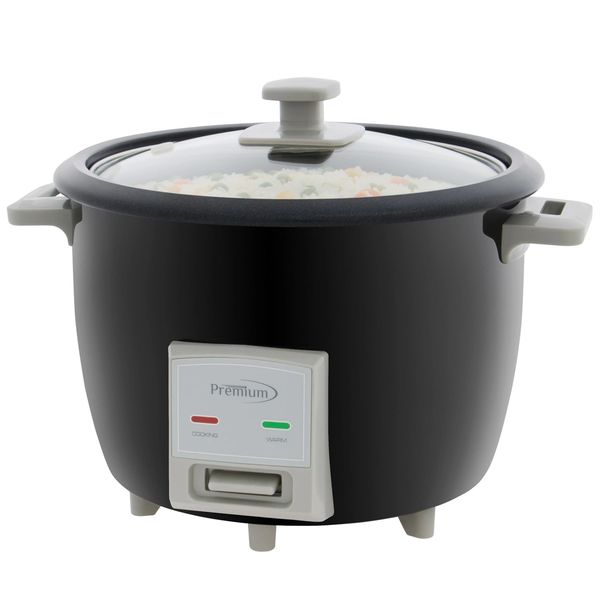 Premium 20-Cup Rice Cooker
About this item
·         Multi-functional use: whether you are in the mood for a hearty jambalaya, steamed veggies and rice, or even a fluffy cake. You can accomplish it all with Your rice cooker. The possibilities are as creative as you are.
·         Nutritious & Delicious – The built-in Steam function allows for nutrient-rich meals to be prepared above while rice, soup, or any other meal simultaneously cooks below, allowing you to save time without sacrificing quality.
·         Slow Cook Function – This multicooker not only includes all of your favorite cooking options like cooking rice and grains, but also possesses the Slow Cook function that allows meals to simmer low and slow.
·         User-Friendly Programming – This product is a proud member of our "set it and forget it" mentality. It's incredibly simple to operate using our user-friendly digital panel that switches to Keep Warm mode automatically once cooking is finished.
·         XL Capacity – 20-cup capacity yielding 4 to 20 cups of cooked rice. Its large capacity can house small individual meals, prepare sizeable family meals, and is also great for entertaining!
·         Accessories – Includes a nonstick inner pot made of extra durable bonded granite, rice measuring cup, and serving spatula. Power consumption: 120V/60Hz 860W
·         NEW UPGRADE!! – 8x Bonded Granite nonstick inner pot that is more durable than ceramic and traditional inner pots, has a completely toxin free makeup and is dishwasher safe
·         Item Shape: Round